ARNOLD MOTOR SUPPLY
If you would like to sign up to receive electronic statements or make a payment, please click on the corresponding button below. If you have any questions regarding your statement, please contact the accounting department at 712-262-1141 or email ccreceipts@arnoldgroupweb.com.
---

​​Power Buy & Body Shop Buy - Week of June 20 - 26, 2022
​​​​​​​​​​​​​​​​​​​​​​​​​​​​​​​​​​​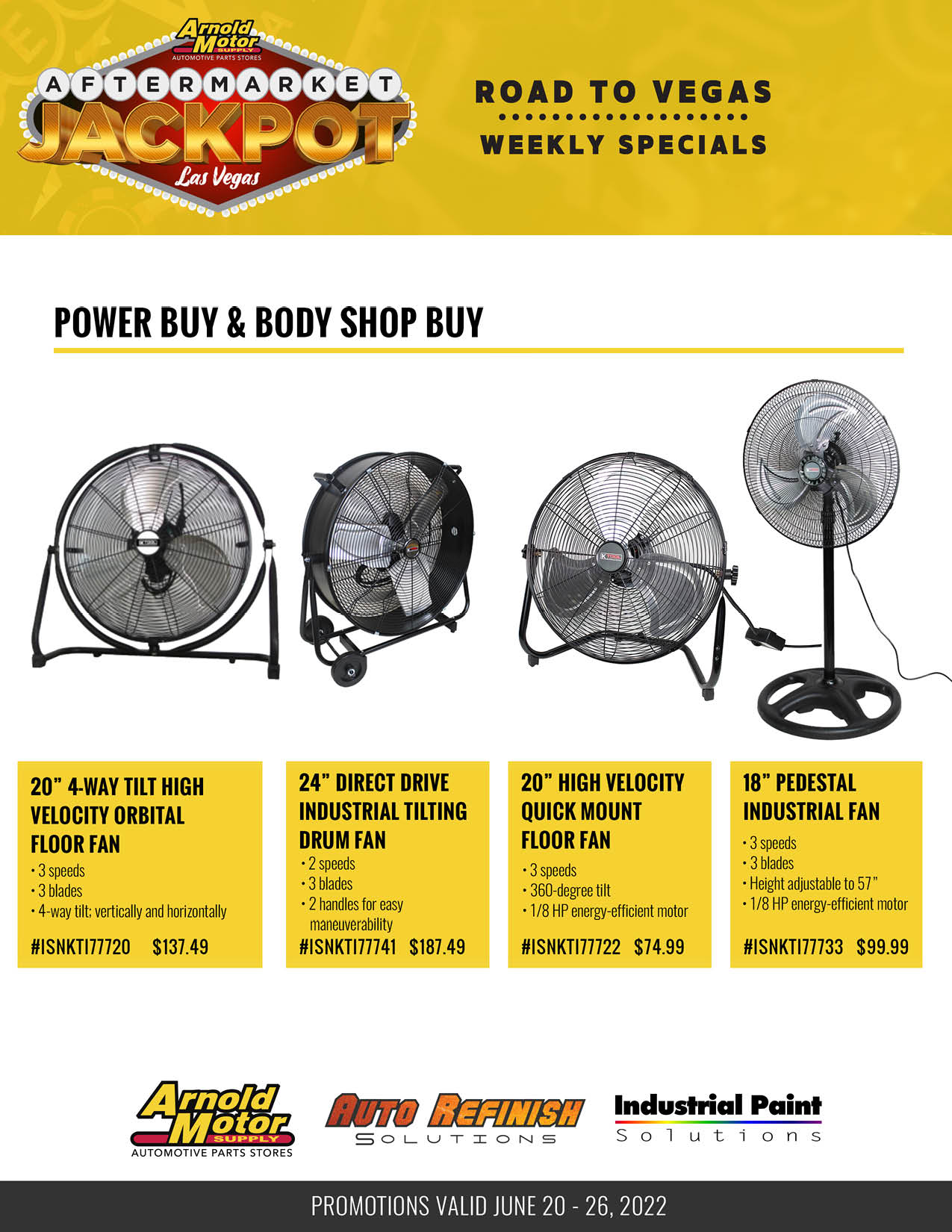 ​​​​​​​
---
Upcoming Training Opportunity - Omaha & Urbandale, May 18 & 19
6 PM - 9 PM
Food and beverages will be provided. There is no cost to attend.
THE ROAD AHEAD: NAVIGATING CHANGING VEHICLE TECHNOLOGIES IN YOUR SHOP
We are hosting a unique class to help shops navigate the changing vehicle technologies and different approaches to service these new vehicles. The class covers turbos, ADAS-equipped vehicles and Electric Vehicles. A few equipment reps will be onsite to answer questions and set up future shop visits.
Download the flyer
Register for the class
---
Sign up for our Street Talk monthly e-newsletter for industry news, new product intros, special offers and training updates.